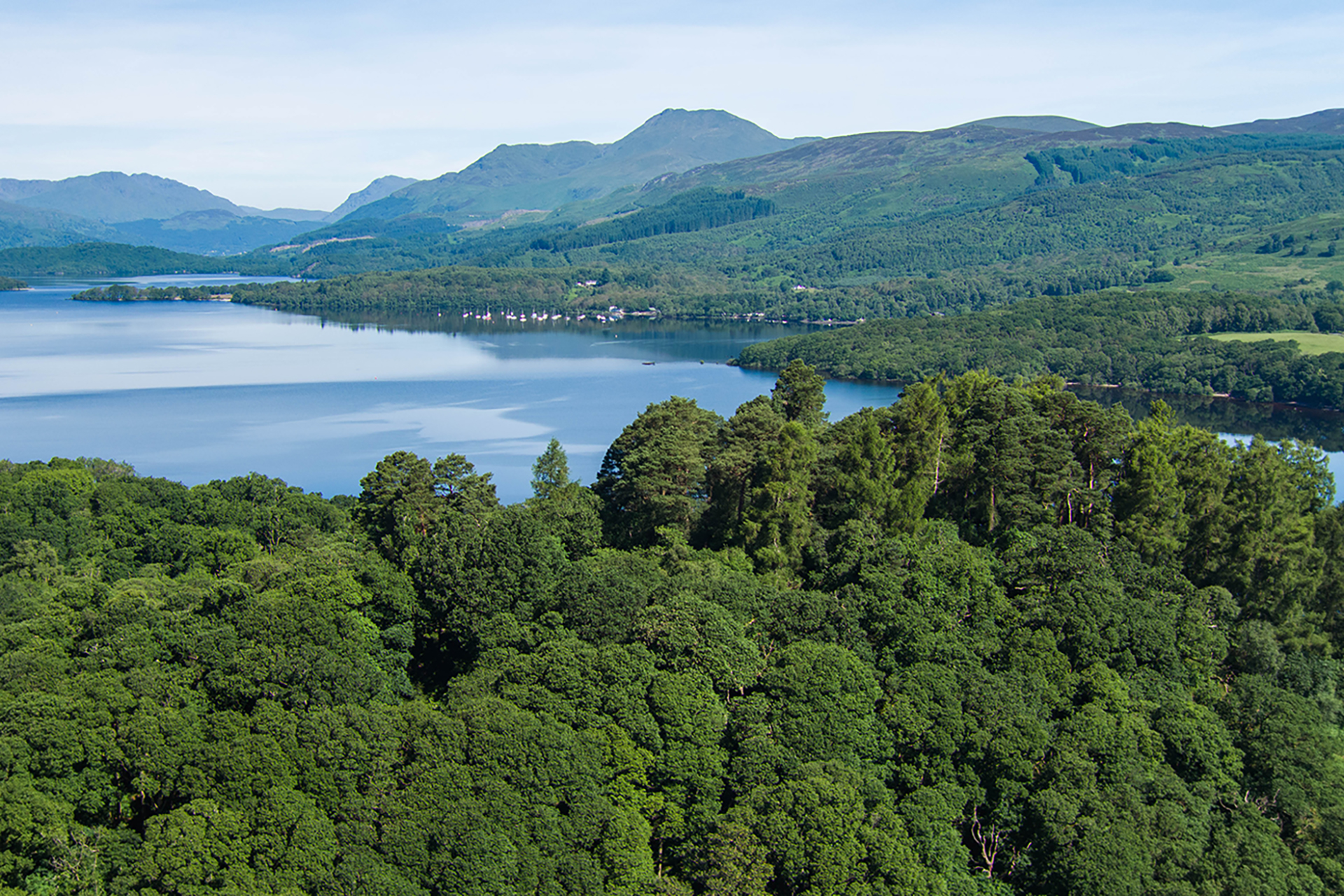 Discover
Inchcailloch
Sailing from Luss you will cruise to one of our favourite destinations on Loch Lomond, Inchcailloch. This island is a very special place due to its natural and cultural heritage.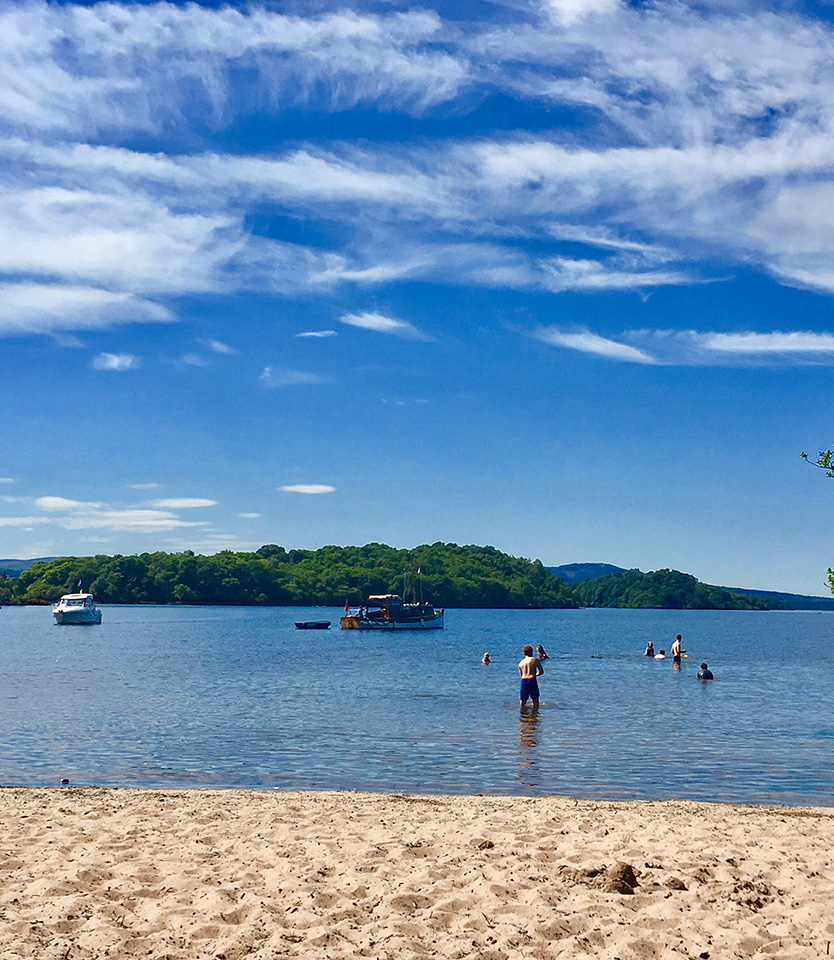 Getting to the island
Disembark at Port Bawn and walk along the boardwalk to the beautiful sandy beach at Port Bawn. This area has picnic tables and compostable toilet facilities.

With shallow water it is ideal for paddling for little ones.
Inchcailloch means "island of the old or cowled woman"
There are 3 well trodden walks on the island each taking between 30-40 minutes. Take a walk up to the ancient graveyard and church ruins.
The island is rich in wildlife, plantlife and flowers. You can spot deer, osprey, wildfowl and 'Dor beetles' little black beetles that are often seen on the pathways around the island.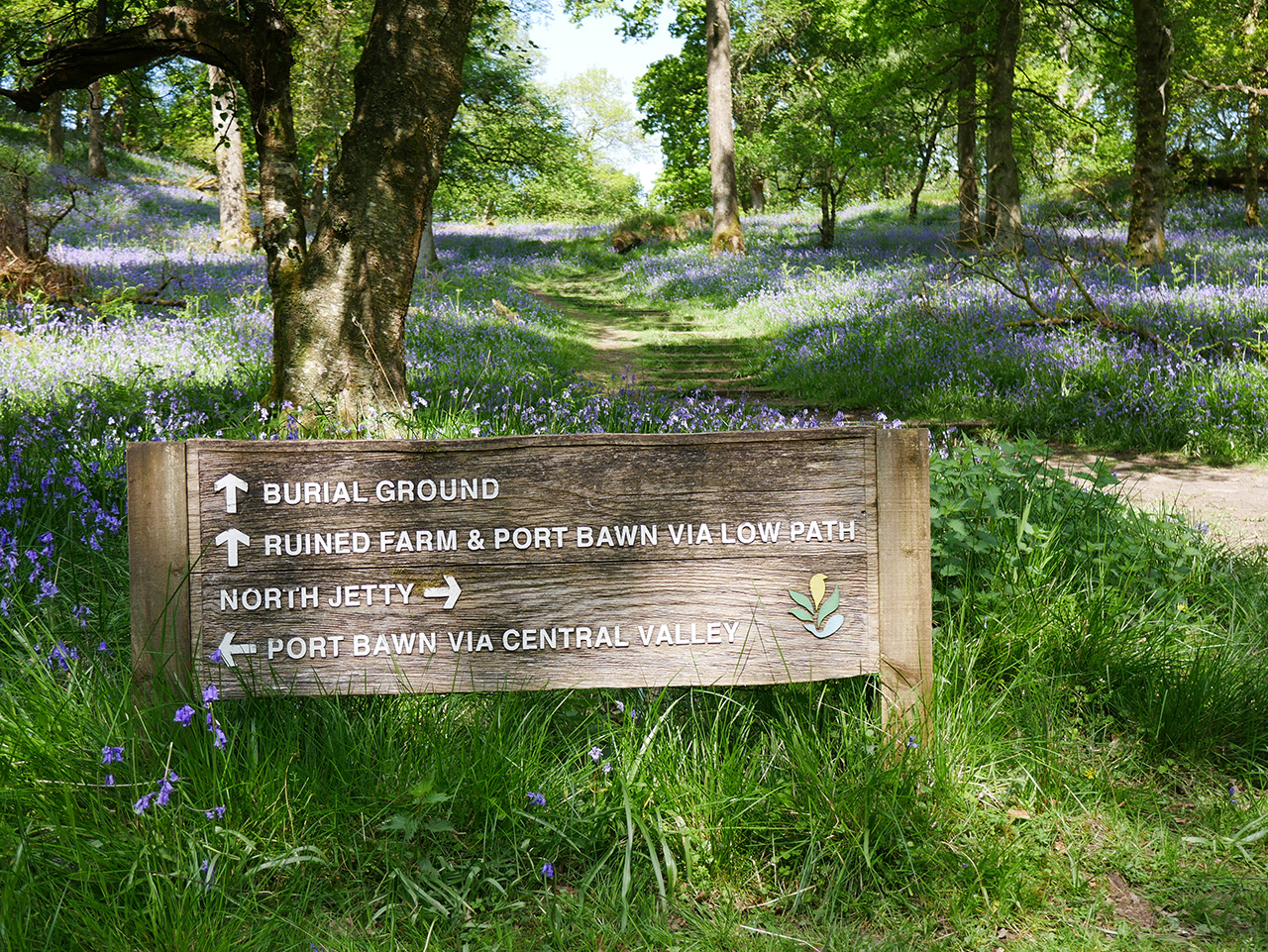 discover the area
Explore your National Park by boat
Sail to magical islands, remote peaks and ancient oak forests. With many walks, cycle routes and family days out, our cruises are the ideal way to experience Loch Lomond.