How can I get a picture with this view of Loch Lomond?' I hear you ask!
Well, while everybody else is on the bonny, bonny banks of Loch Lomond, you're going to need to get yourself to Inchcailloch, one of the 22 islands in the middle.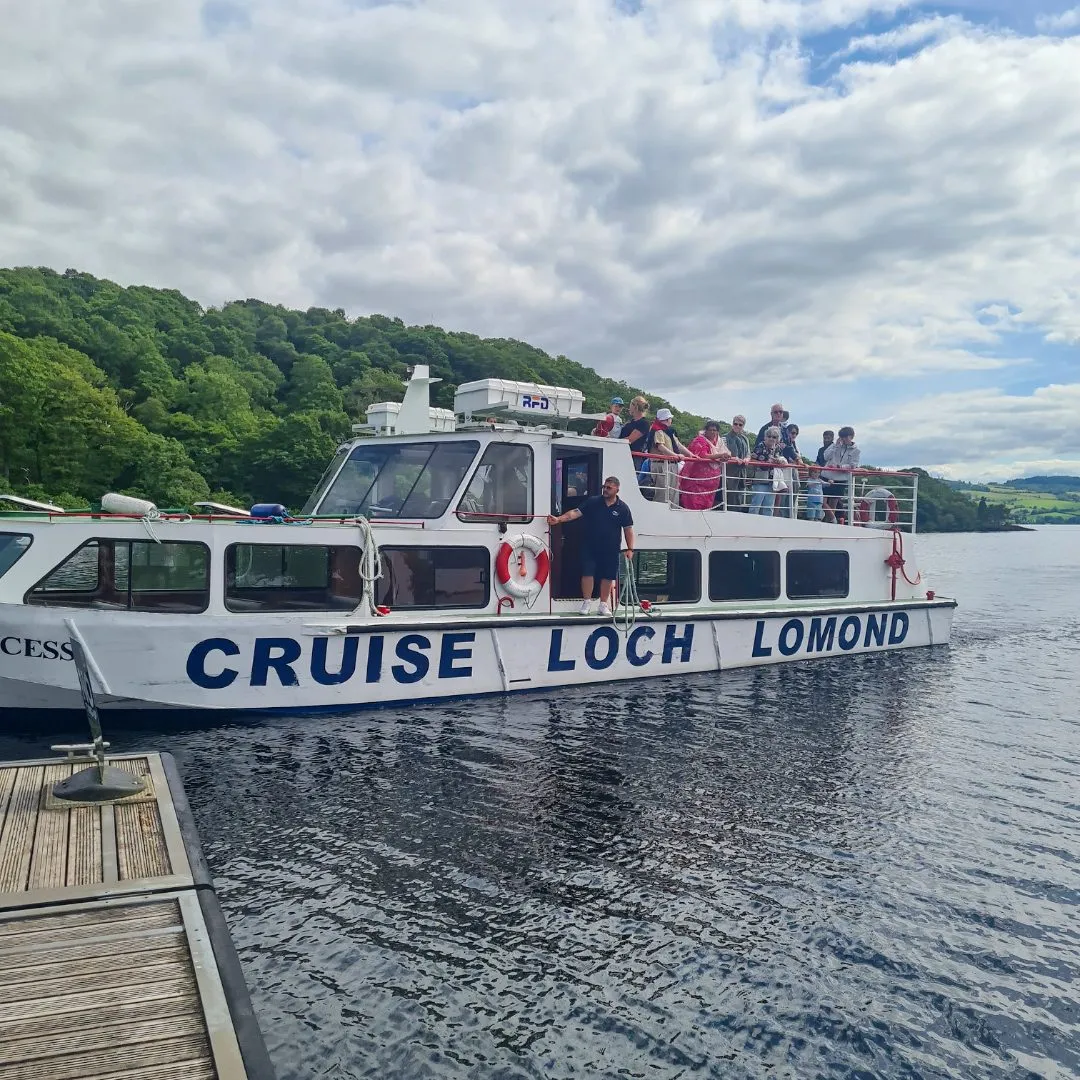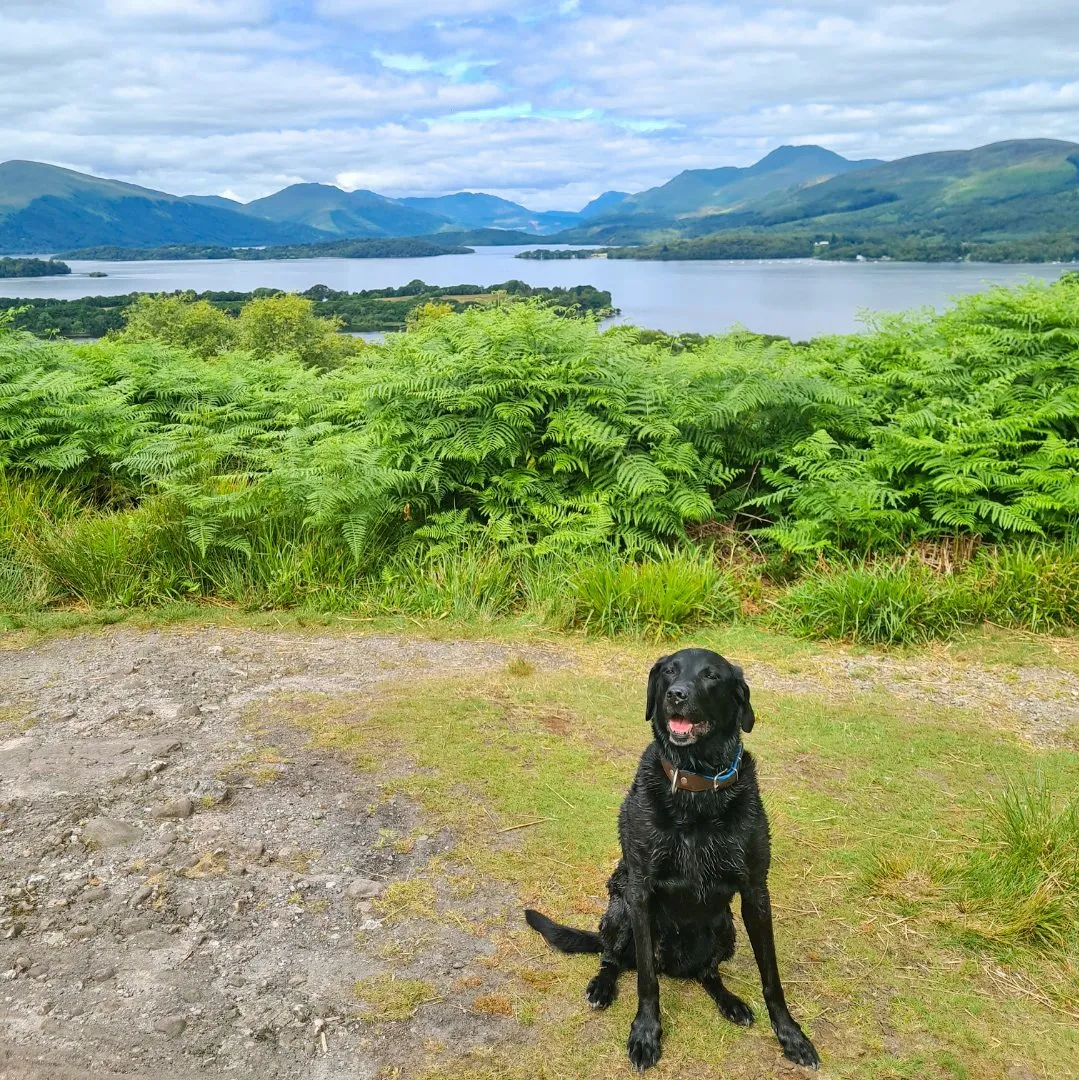 Molly and I took the scenic journey by booking a trip with cruiselochlomond which left from the wee village of Luss on the west bank. The trip took a wee tour around the loch with expert commentary on some of the other islands along the way. No wallabies to be seen, but the Ospreys were out and about!
Inchcailloch has been on my bucket list for a while and it didn't disappoint, especially on a day like this. It's not a huge island, but there's still stories to discover. Buried in the undergrowth, but easy to find, you'll come across a ruined church and a jumble of old gravestones.
This is the church of St Kentigerna, the mother of St Fillan who allegedly established a little chapel on this site in the 8th century. Inchcailloch is said to be named after her, translating as the island of the old woman or cowled woman meaning a nun!
Amazing to think this was once a parish church and locals would row across the loch every Sunday up until 1621, true dedication. If you can read through the moss then you'll find a lot of Macfarlanes and Macgregors buried here, including Rob Roy's uncle once the Macgregor Clan Chief.
After a couple hours of wandering the forest tracks and climbing to the summit of this little hill for the panorama, we still had an hour before Cruise Loch Lomond came to get us. Plenty of time for a wee dip in the shallow bay at Port Brawn, much needed for both Molly and I to cool off.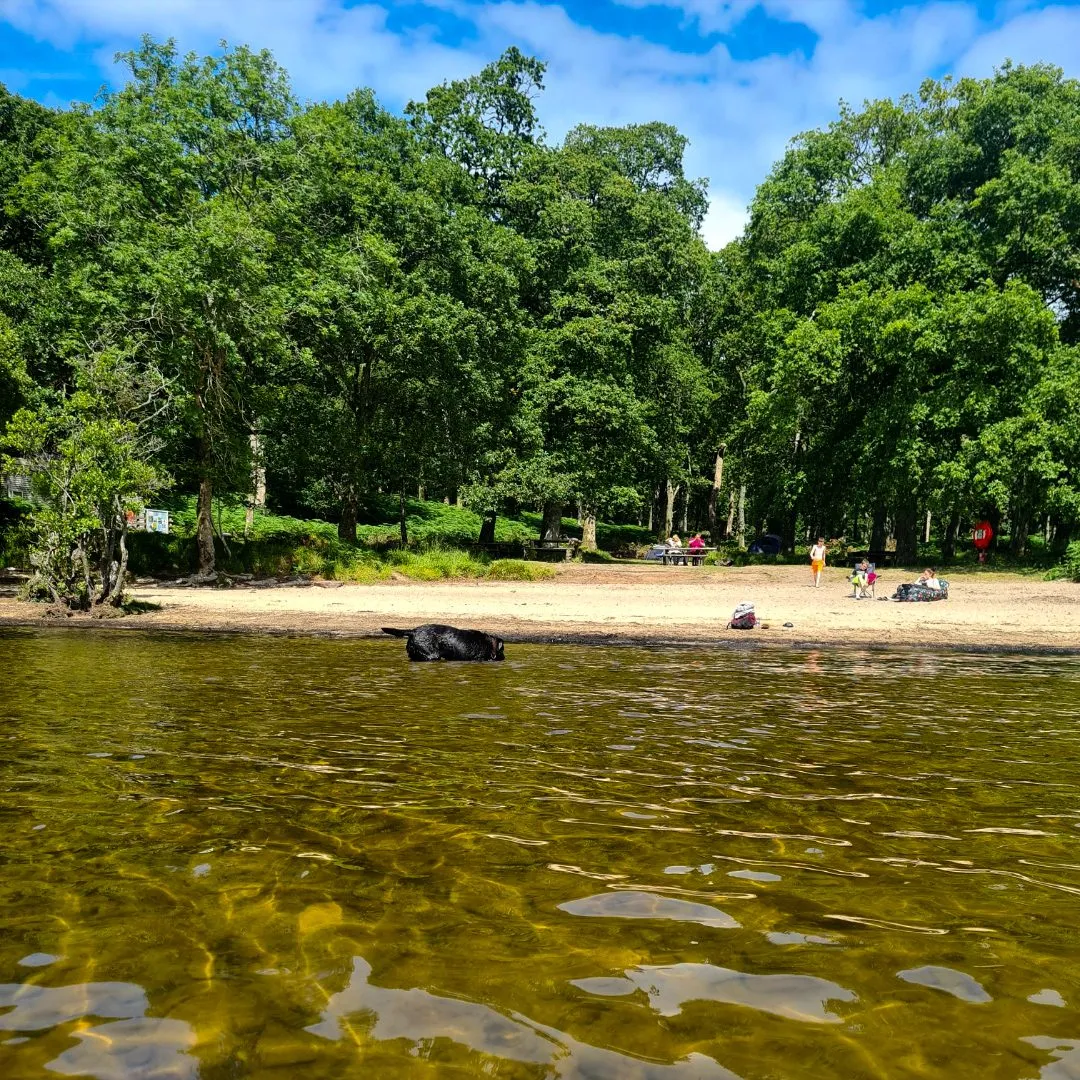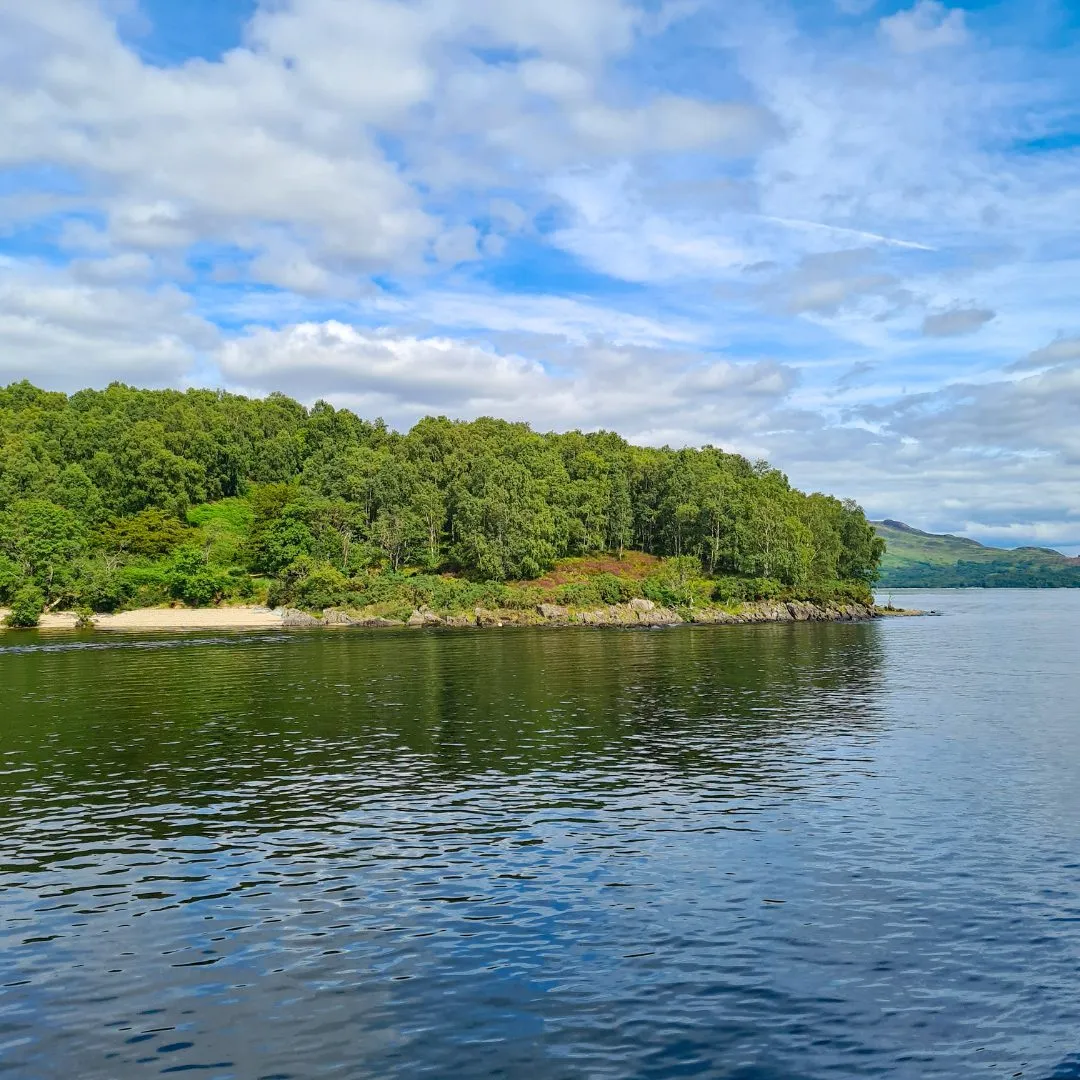 This was easily up there with one of the most enjoyable things I've done all year and hopefully it's convinced you to get out there the next time you're visiting Loch Lomond and explore! It can get busy so book ahead.
I reckon Molly would agree that this summer, happiness is a bookable experience!

Read more from Scotland Stories